Omnibus Edition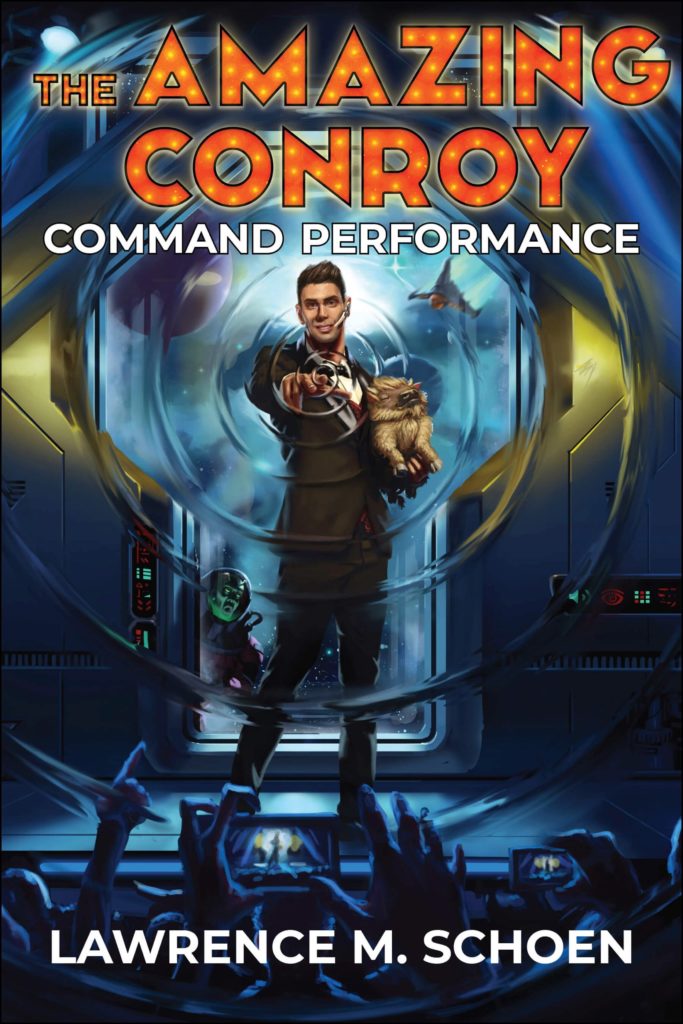 The Amazing Conroy hypnotizes people. Some of those people are aliens.
Some of those aliens have telepathic powers.
What could possibly go wrong?
Command Performance is an omnibus edition that brings together every tale of the Amazing Conroy that has ever been published to date. Every short story, novelette, all four Nebula Award nominated novellas, and both novels can be found here in one massive volume.
So who is the Amazing Conroy?
Whether he's performing on stage and hypnotizing aliens or attempting to use the omnivorous and adorable alien buffalitos to clean up toxic waste sites or assist archeological digs, Conroy is a good hearted rogue who goes from rags to riches and back again. He's a xenophile and a gourmand, and the highlight of his day is sitting down to a fine meal (provided there's enough to share with Reggie, his faithful alien companion animal).
Invariably something comes along to interrupt even the best planned dinners and Conroy must use guile and hypnosis to get himself out of trouble.
The Amazing Conroy series is an interstellar adventure by a Hugo, Nebula, and Astounding Award-nominated author. Mind control, manipulation, and mayhem abound in this omnibus edition that will keep you brilliantly entertained.
Published:
May 7, 2020
Publisher:
Cover Artists:
Genres: